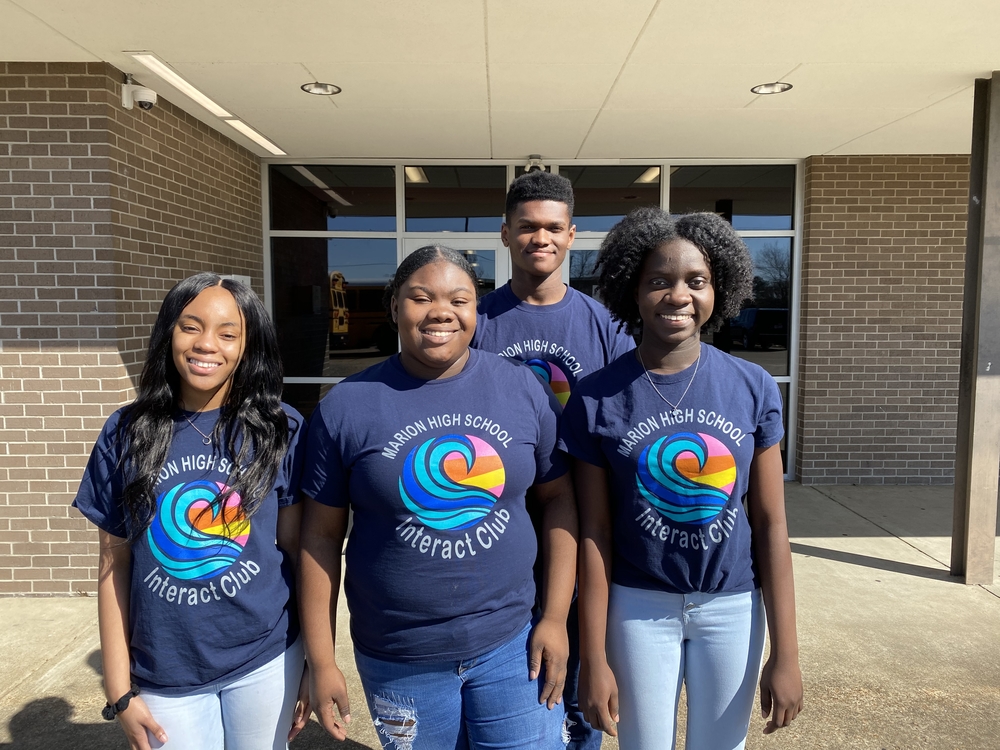 RYLA winners
Jenni Held
Friday, February 28, 2020
Marion High School is beyond proud of these individual students who were selected to represent Crittenden County at the Rotary Youth Leadership Camp in Little Rock:
Xavion Huff
Folakemi Shofu
Carrington Barrow
Aniyah Smith
These young men and women will spend a week in a challenging program of discussions, inspirational addresses, leadership training and social activities designed to enhance personal development, leadership skills and good citizenship.
Our MHS Students will debate problems of professional responsibility and human relations, learn about and possibly visit businesses or institutions, and encounter Rotarians – all while having fun and making friends. For members of the New Generations, RYLA affords the opportunity to refine skills and explore topics of interest to their age group; for Rotarians, the chance to help develop leaders and good citizens and bridge the gap between generations.
Officially adopted by Rotary International in 1971, RYLA is one of the most significant and growing programs of Rotary service. Each year, thousands of young people take part in the program worldwide. The impact of the program spreads further as the program awardees influence other young people. Moreover, RYLA programs often lead to the formation or strengthening of Rotaract and Interact clubs with their leadership formation and service activities. Thus, RYLA is both a major Rotary youth activity itself, and it complements all other Rotary youth activities.
RYLA aims to:
Demonstrate Rotary's respect and concern for youth;
Provide an effective training experience for selected youth leaders and potential leaders;
Encourage leadership of youth by youth;
Recognize publicly young people who are rendering service to their communities.
These carefully selected Marion High School students have the opportunity to exchange ideas about current issues and discuss leadership and personal development with knowledgeable local and regional leaders including many District Rotarians.
Attendance at RYLA is by scholarship only. All winners are selected and funded by their local Rotary Clubs.
This is considered one of the outstanding youth programs in Rotary. The comprehensive, volunteer staff makes RYLA a highlight of each participant's educational experience.
Another huge congratulation to these young men and women for being selected!
For more information click the links below:
http://rotary6150.org/ryla.php