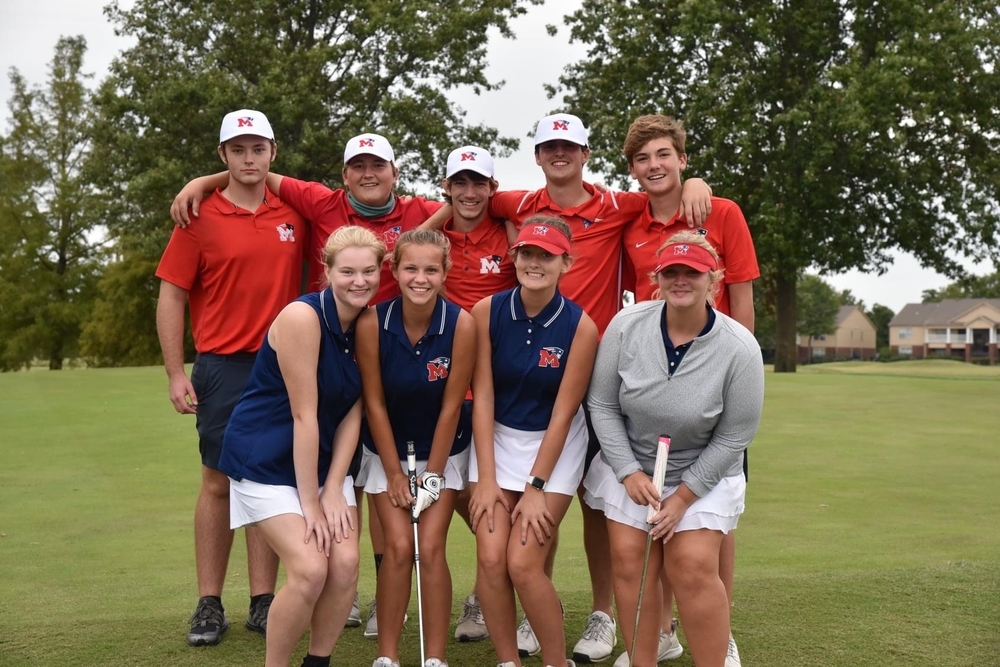 Patriot Golf headed to state!
MHS#1
Wednesday, September 23, 2020
Lady Pats win the 5A East Conference championship for the first time since 2013. Kelly Pedersen and Morgan Dodd won a sudden-death playoff hole against Jonesboro by two strokes to claim the title. Pedersen and Dodd were named all-conference after shooting rounds of 93 and 95 respectively. Mady Williams shot a 111 and Makenzi Chrestman shot a 105. Chrestman is listed as the number four on the team, so her performance caught the attention of Patriot coach Tim Ginn. "Chrestman really contributed today and put us into the tie with Jonesboro," Ginn said. "I love it when our 'outside' players step up and push us over the top." Patriot senior Grayson Rash was the boys' medalist by three strokes, shooting a 73 in the wet conditions. Rash and fellow senior Colton Ashley, who shot a 79, were named all-conference selections as well. The boys team earned a trip to the state tournament at Mountain Home after finishing third with a combined score of 335. The boys' number five golfer Blake Vaughn shot a new personal-best 89, Pryce Arwood shot a 94 and Jack Carter added a 109.