A packed house was on hand Thursday at Southern Bancorp Stadium for commencement ceremonies for the Marion High School Class of 2023.
A total of 289 Marion seniors participated in the ceremony, including 34 Honor Graduates and 21 early graduates.
Marion senior Will Zheng gave the commencement address. In his speech, Zheng reflected on the challenges he and his classmates endured on the path to their graduation day:
"Our high school experience has been an interesting one," Zheng said. "In the face of a global pandemic that disrupted our routines, tested our resilience, and forced us into virtual classrooms, it became all too tempting to succumb to the allure of procrastination. The distractions of social media, endless TV series, and the comfort of our beds seemed more inviting than ever before. But amidst the chaos, we discovered a profound truth: the power to adapt, to rise above adversity, and to grow."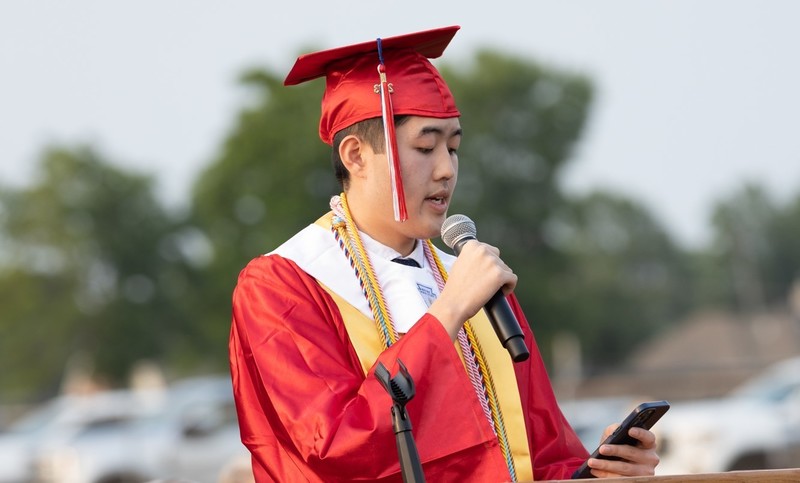 "Procrastination taught us valuable lessons about time management, discipline, and self-awareness," he continued. "It showed us that even in the most uncertain of times, we possess the resilience to persevere. It reminded us that while our journey may have been marked by moments of delay, it's the final destination that truly matters."
"And today, we have arrived at that destination — our graduation day. It is a testament to our hard work, dedication, and the unwavering support of those who stood by our side. We have conquered academic challenges, forged lasting friendships, and discovered our passions. We are equipped with knowledge, skills, and the indomitable spirit that will propel us forward into the next phase of our lives."
Others delivering remarks were Dr. Glen Fenter, superintendent, Dr. Mike Skelton, MHS principal, and Brianna Morquecho, senior class president. Diplomas were presented by Skelton and members of the Marion School Board.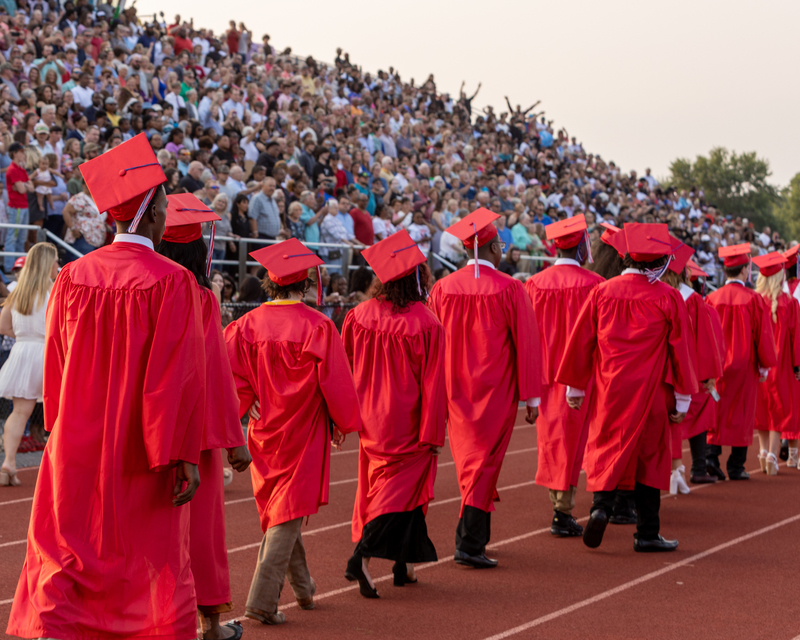 "I am incredibly excited to celebrate this year's graduating class," said MHS Principal Mike Skelton. "These students have put in the effort and perseverance over their educational careers, and each and every one of them should take tremendous pride in their accomplishment. I can't wait to see them make their mark as they head off into the world. It has been a true honor to serve as their principal over the past year."
Members of this year's senior class amassed more than $5 million in college scholarships.
PHOTO CREDIT: Smith Artisan Photography