As noted in a previous post, the MARION GIRL POWER ROBOTICS team advanced to the State Championship to be held in March on the Arkansas Tech campus. Featured in this post is the team members and the winning robot (center).
Bottom row: Madison Odom, Hallie Dotson, McKenna Hall, and Mary Claire Reece,
Top row: Jerica Bell, Natilie Givings, Tionna Moody, Denaria Woodson, and Amilia Brown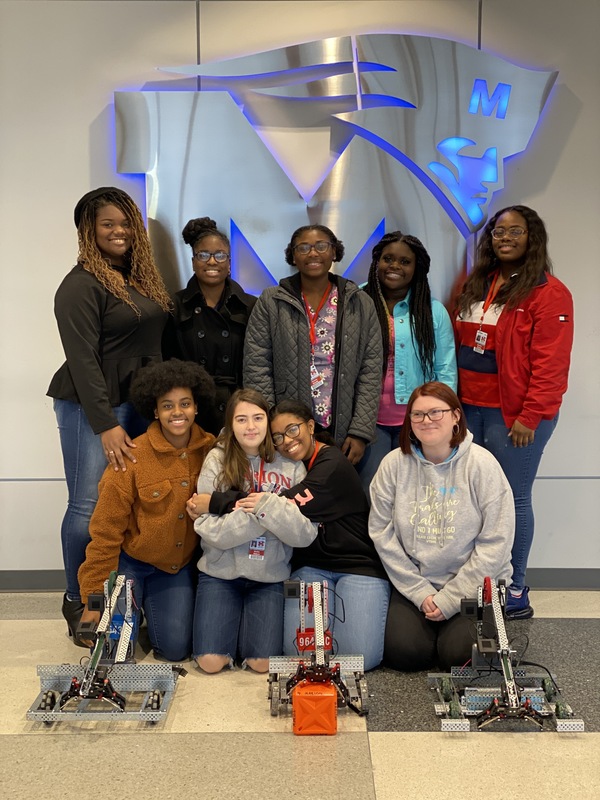 Click the link to see even more pictures from the competition last weekend.