Spanish 1 students created their own shoebox Ofrenda to celebrate Día de Los Muertos. Día de Los Muertos is celebrated on November 1st & 2nd in Mexico, Central and South America.
Spanish 2 & 3 also setup a large Ofrenda in the North Annex. The students also decorated pumpkins as calaveras de azúcar.
https://nationaltoday.com/day-of-the-dead/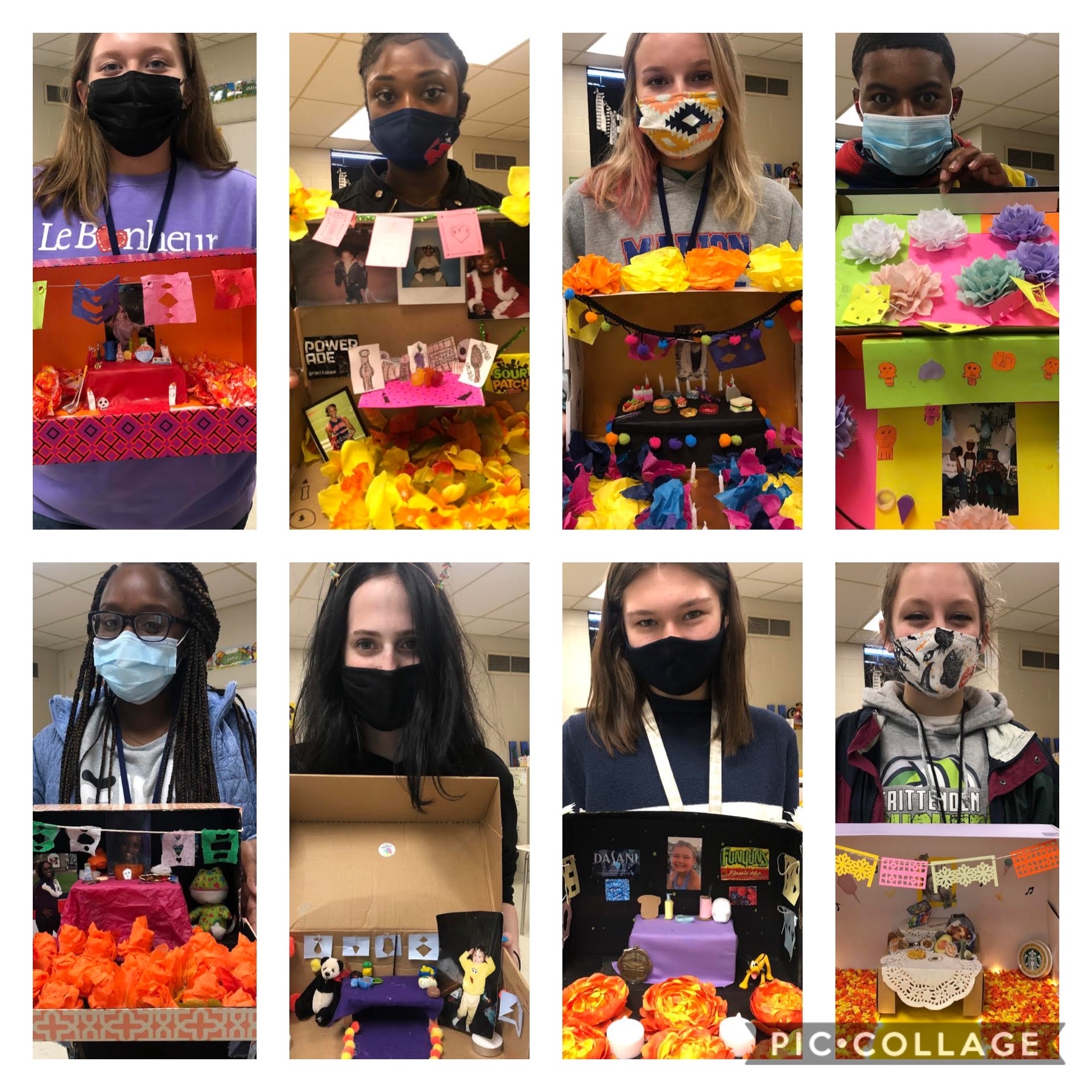 Day of the Dead, or Día de los Muertos, is a traditional Mexican holiday celebrated November 2. On this day, it is believed that the souls of the dead return to visit their living family members. Many people celebrate this day by visiting the graves of deceased loved ones and setting up altars with their favorite foods, drink, and photos.