This year, students in Mrs. Ashleigh Rakestraw's Digital Sales and Marketing class were able to use "Stukent," a social media marketing simulation that allows them to be social media marketing managers.
Students were introduced to the simulation business and given tasks to do every week by their "boss," the chief marketing executive.
Students were given a social media budget in which they had to promote, raise awareness, and sell products issued by the business. After completing the social media posts, they would then analyze the company's social media using key performance indicators such as engagements, conversion, shares, likes, and comments. Students used these to measure the success of their posts and used them as a tool to make better social media decisions for the next week.
At the end of this simulation, students were given a simulation certificate, as well as an opportunity to become certified social media marketers. Eight juniors and seniors combined earned their Social Media Marketer Certification! Congratulations to Amanda Gayles, Willie Wells, Cameron Ferguson, Sherlesea Terrell, Lewis Stewart, Demarrien Townsend, Dequarrius Brown, and Marcus Leonard.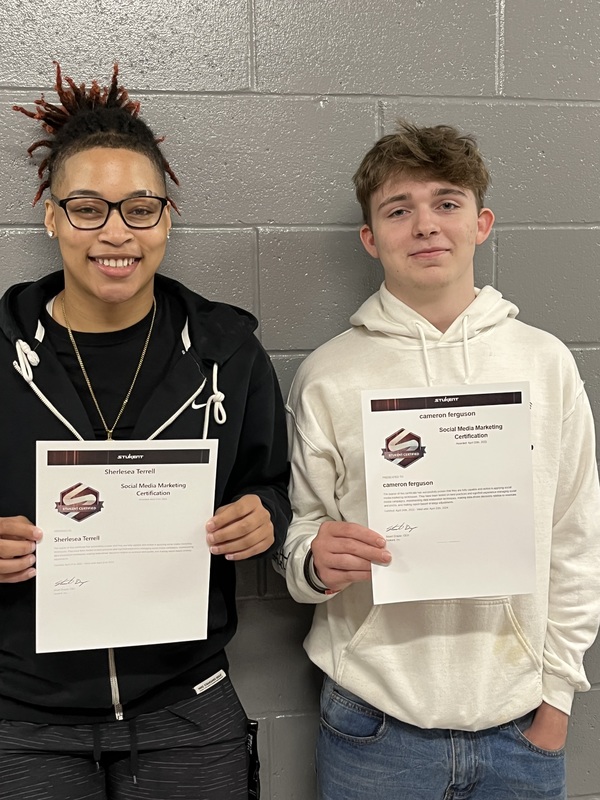 The Marion School District is an innovative and growing district committed to helping every student find their unique path to success in school and in life. With more than 150 years of experience serving families in Crittenden County, the district offers a high school, a junior high, and three award-winning magnet schools. For enrollment information, including information on school choice (May 1 application deadline), visit https://www.msd3.org/ or call 870-739-5100.