With schools across the United State making a renewed push for safety in light of tragic incidents this year, the Marion School District is continuing its robust school safety programs, and adding a few new initiatives for the year ahead.
"The safety and wellness of our students is always at the top of our mind," said Dusty Duncan, the district's assistant superintendent for auxiliary services. "Every year, we work to improve the security measures we have in place. We are incredibly serious about providing a safe environment for our students and teachers. We are doing everything we know how to do."
Duncan said security measures include everything from the use of hundreds of security cameras throughout the district, the installation of modern doors and locking systems in every building, the use of the RAVE panic button app, which ensures that first responders are notified quickly in the event of an emergency, and more.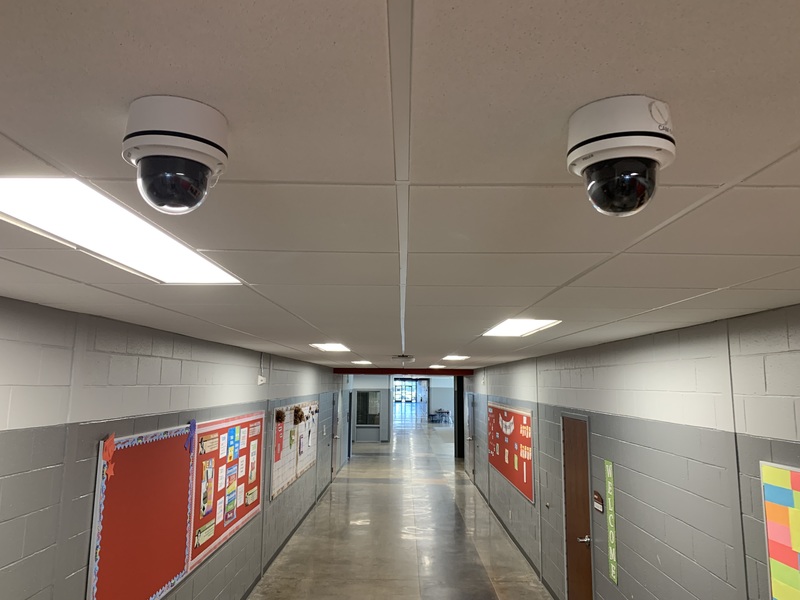 The safety program also includes a team of uniformed law enforcement officers in place daily at every school campus. That team is led by John Evans, the district's campus security director. Evans noted that all of the district's security officers are former police officers or former correctional officers. Each holds a Commissioners' School Security License, issued by the Arkansas State Police.
"All of our officers go through quarterly training to stay up-to-date on their skillsets," Evans said. "We are constantly researching new technology and new approaches for school safety. We don't want to fall behind. And almost all of our officers have either a child or a grandchild attending Marion schools, so they have a vested interest in ensuring our schools are safe."
Duncan and Evans both said the district also routinely works with the Marion Police Department, the West Memphis Police Department, the Crittenden County Sheriff's Department, and 911 dispatchers to ensure cooperation, coordination, and communication in the event of an emergency. Each agency has a sitemap of all district buildings, and officers and first responders participate in district drills and train on school campuses throughout the year.
"Truly, I can't say enough about our local law enforcement," Duncan said. "They are dedicated professionals across the board, and they are wonderful partners for our school district. I am immensely grateful for everything they do for us."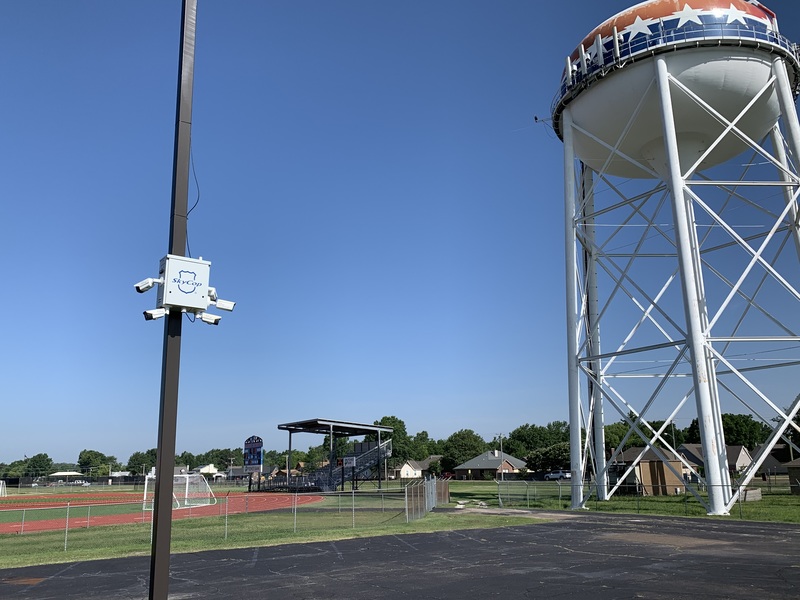 The following is a sampling of the security measures in places, or coming soon, to the Marion School District:
Hundreds of cameras are in use in school buildings, buses, and grounds, including "sky cop" outdoor systems that link directly to the Marion Police Department.
Uniformed security officers have been placed on each campus.
New radios have been purchased for school administrators, school security officers, and bus drivers.
New lapel cameras will be utilized by school administrators and school security officers.
The district has renewed its RAVE Panic Button app, which streamlines the reporting of emergency incidents to first responders, local law enforcement, school administrators, etc. (While the state no longer pays for this service, the Marion School District has kept the services and absorbed the cost.) The RAVE app is also used when conducting drills.
Active shooter procedures are in place, utilizing the well-respected ALICE program.
Vape/noise detectors are being installed in school bathrooms. Devices will detect unusual noise and alert school administrators.
Card-reader access control doors will be installed at the front doors of every school by the start of the 2022-23 school year.
All older exterior doors, district-wide, are scheduled to be replaced, including the addition of card-readers access where appropriate.
Interior door upgrades have been completed across the district. All classroom doors, district-wide, have heavy-duty panic-style door locks and hardware. These are door locks and latches that are difficult to defeat and can be shut even though locked but allow express-open when needed. Additionally, all classroom doors now open into the hallway, making it more difficult to "kick in" doors.
Some doors with significant glass will receive a film coating to make them more durable.
Metal detectors are in use at secondary schools and district sporting events.
The Marion School District is an innovative and growing district committed to helping every student find their unique path to success in school and in life. With more than 150 years of experience serving families in Crittenden County, the district offers a high school, a junior high, and three award-winning magnet schools. For enrollment information, including information on school choice, visit https://www.msd3.org/ or call 870-739-5100.