Theater teachers in the Marion School District recently completed a multi-day professional training program at the Theatre Squared Professional Development Institute in Fayetteville.
During the program, the teachers collaborated with other theater teachers from across the state, viewed two new shows, and developed many new resources to continue building theater programs in the Marion School District.
Attending from Marion were Montana McCoy from Marion High School, Camryn Pitts from Marion Junior High School, and Whitney Hall from Marion Visual & Performing Arts Magnet. Marion was the only district in attendance that had representation from all grade levels.
"I was the only elementary theater teacher in attendance," said Hall. "For many of the attendees, I was the first elementary theater teacher they had ever met and spoke with. This further solidifies that we are doing something incredibly unique at Marion with our programming."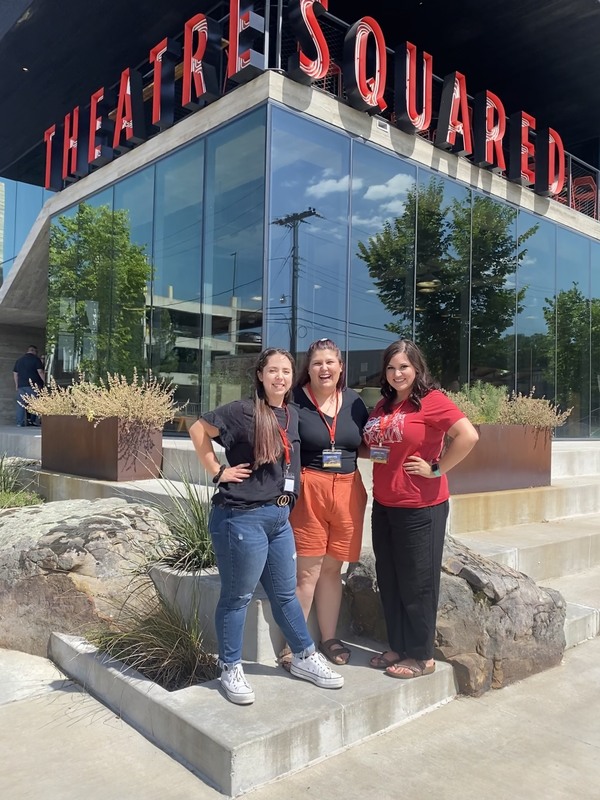 While attending the program, the teachers also created a mission statement for the Marion theater department: "The Marion School District Theatre Department's mission is to create meaningful experiences by cultivating a space where students feel brave, accepted, valued, and represented. We strive to empower students to explore their creativity, stories, and passions. We believe every student deserves the opportunity to be part of this magically ephemeral process and to find a home within it."
For information on upcoming productions across the district, be sure to visit www.msd3.org, or follow any of the school's Facebook pages.
The Marion School District is an innovative and growing district committed to helping every student find their unique path to success in school and in life. With more than 150 years of experience serving families in Crittenden County, the district offers a high school, a junior high, and three award-winning magnet schools. For enrollment information, including information on school choice, visit https://www.msd3.org/ or call 870-739-5100.