Attention parents of students who will be in band next year in 7th grade: On Monday, May 10, and Tuesday, May 11, the Marion Band will host Amro Music Co. from Memphis at the Marion Performing Arts Center lobby from 2:30-7 p.m. Parents will need to make a deposit on an instrument one of these days. No appointment is needed; however, we are asking parents to come on the day in which your child's instrument is listed: Monday, May 10: Flute, clarinet, saxophone Tuesday, May 11: Trumpet, French horn, trombone, baritone, tuba, percussion You may come on a day that is not assigned if needed. This is an inexpensive way to obtain a high-quality instrument that will ensure student success. Students will not receive their instruments until school begins in July. We want to make sure they receive the correct instruction before we begin playing. The meeting is to secure your child's instrument prior to the new school year. If there are any financial concerns or other questions, please reach out to Mr. Monty Hill at
mhill@msd3.org
. Thank you!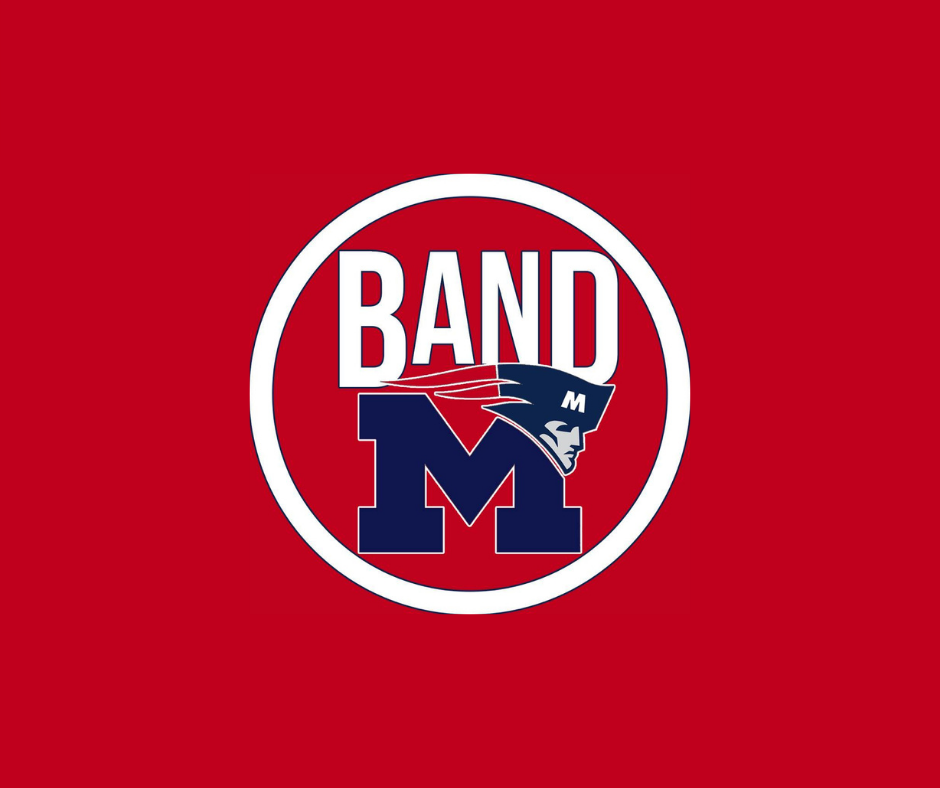 It's not too late to schedule a tour of our award-winning magnet schools! Tours are available, by appointment, of all three magnet schools for prospective families. Tours need to be scheduled in advance, and face coverings will be required for all campus visitors. To schedule your tour, simply call the school you are interested in: Herbert Carter Global Community Magnet: 870-739-5120 Marion Math, Science, & Technology Magnet: 870-739-5180 Marion Visual & Performing Arts Magnet: 870-735-4588 For enrollment information, visit
https://www.msd3.org/o/msd/page/registration--330
Remember: The deadline for School Choice is May 1!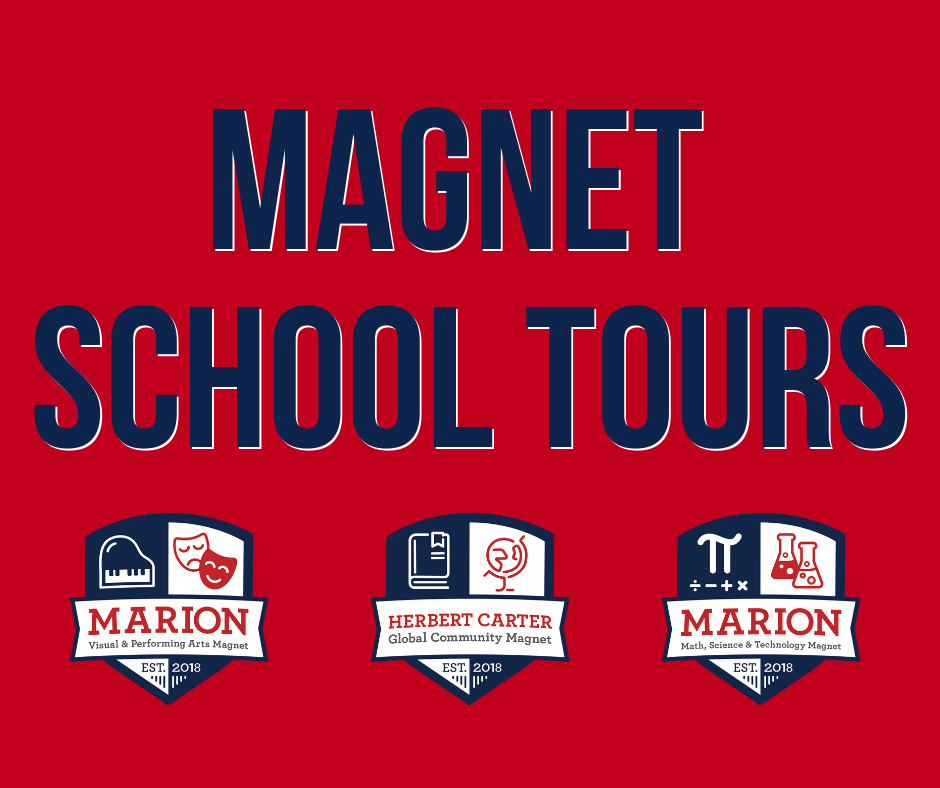 Mrs. Henson's class enjoying our beautiful garden!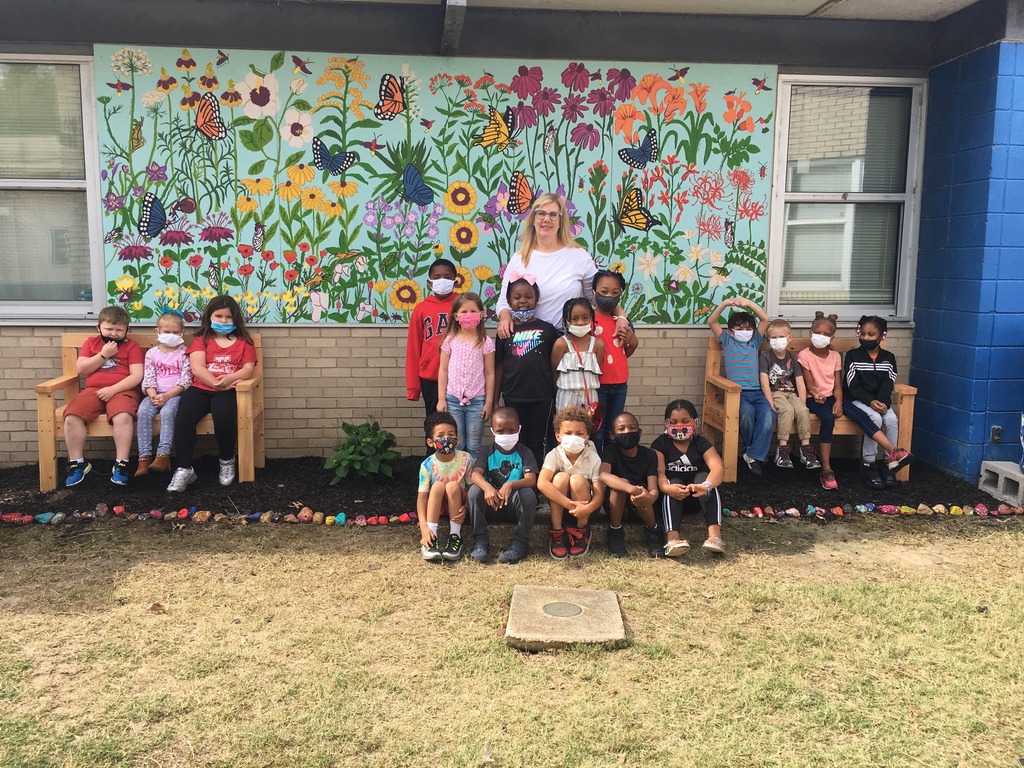 Mrs. Fowlers class enjoying the VPA Flower Garden!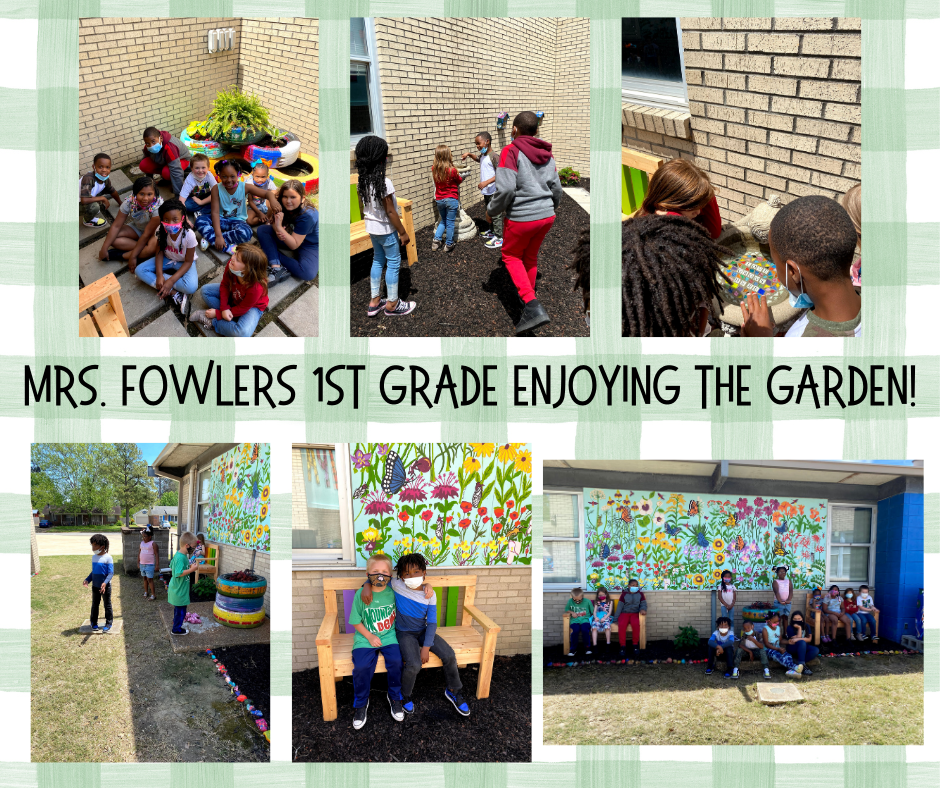 Our students are loving the new VPA Flower Garden space! Mrs. Saunders 1st grade class enjoyed exploring the new space.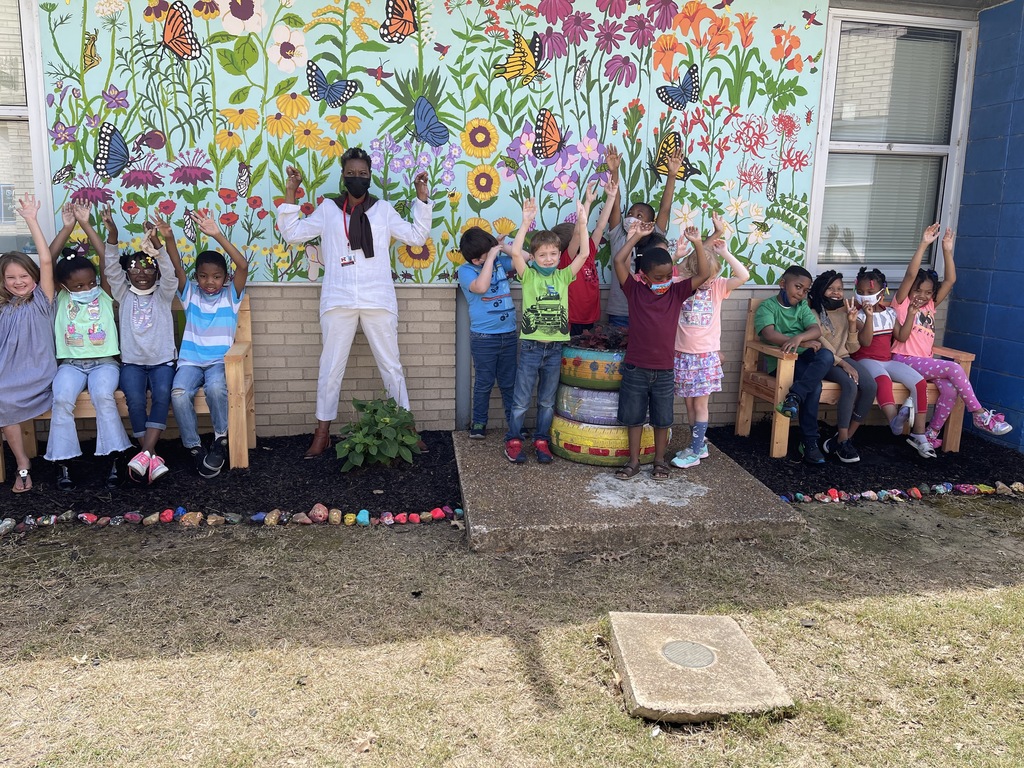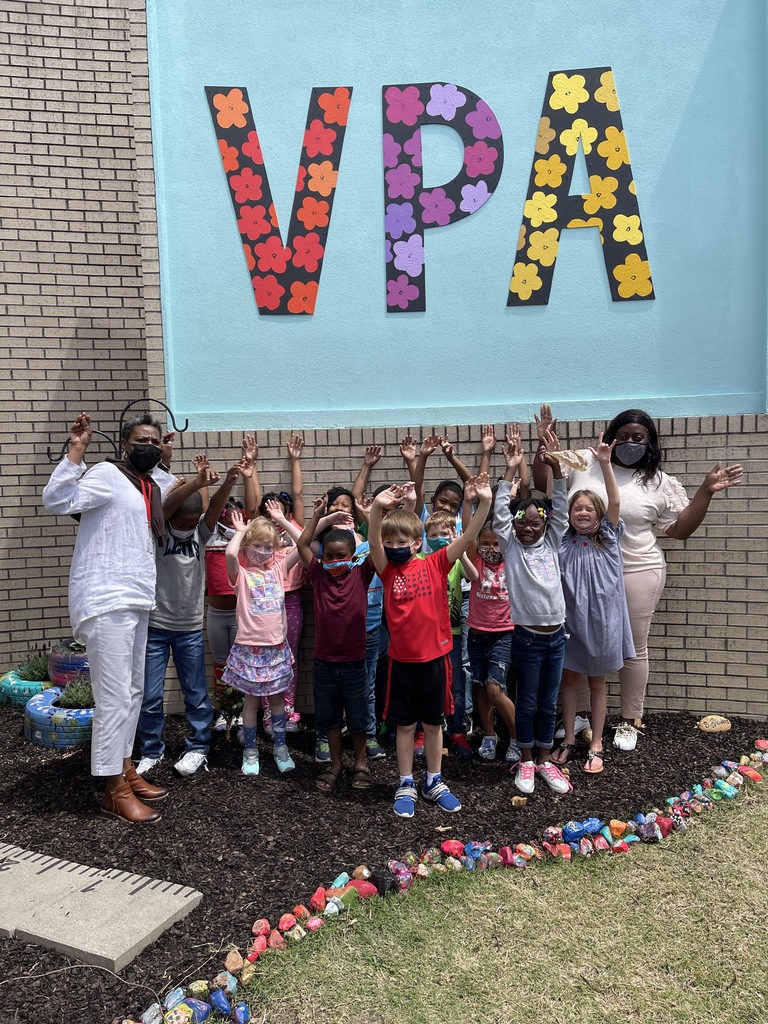 Mrs. Morgan's kindergarten class had fun cleaning up old flower beds on earth day!!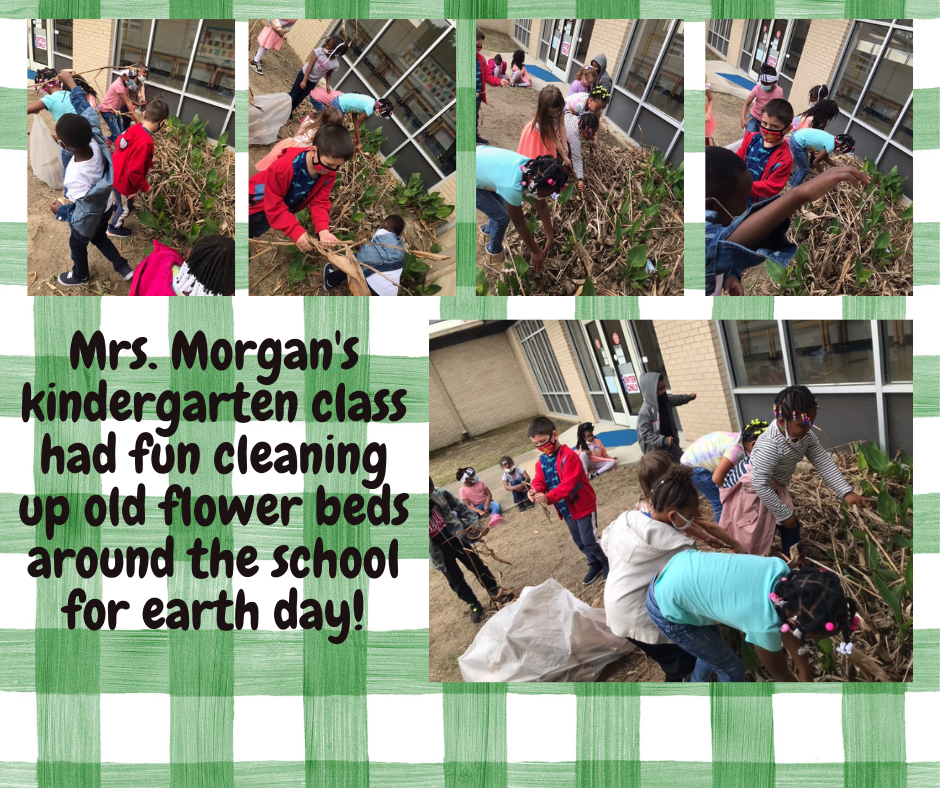 Our sixth graders had so much fun creating unique stepping stones to place throughout the garden.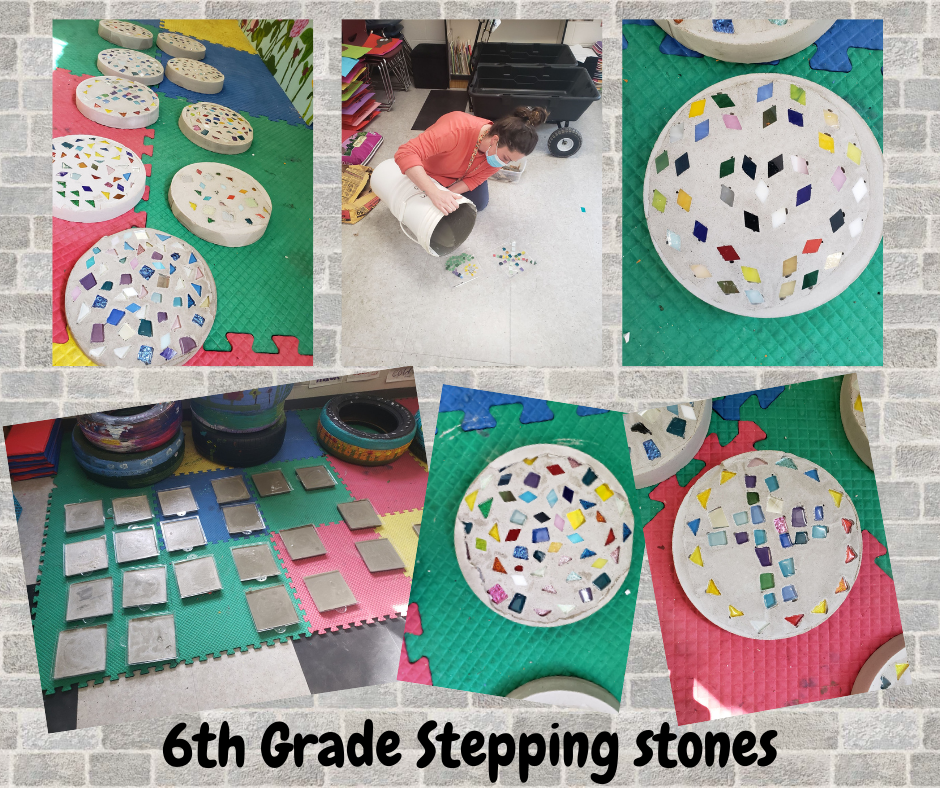 Our 4th grade students created habitats for our VPA Flower Garden. Don't forget to check back later today for the final reveal!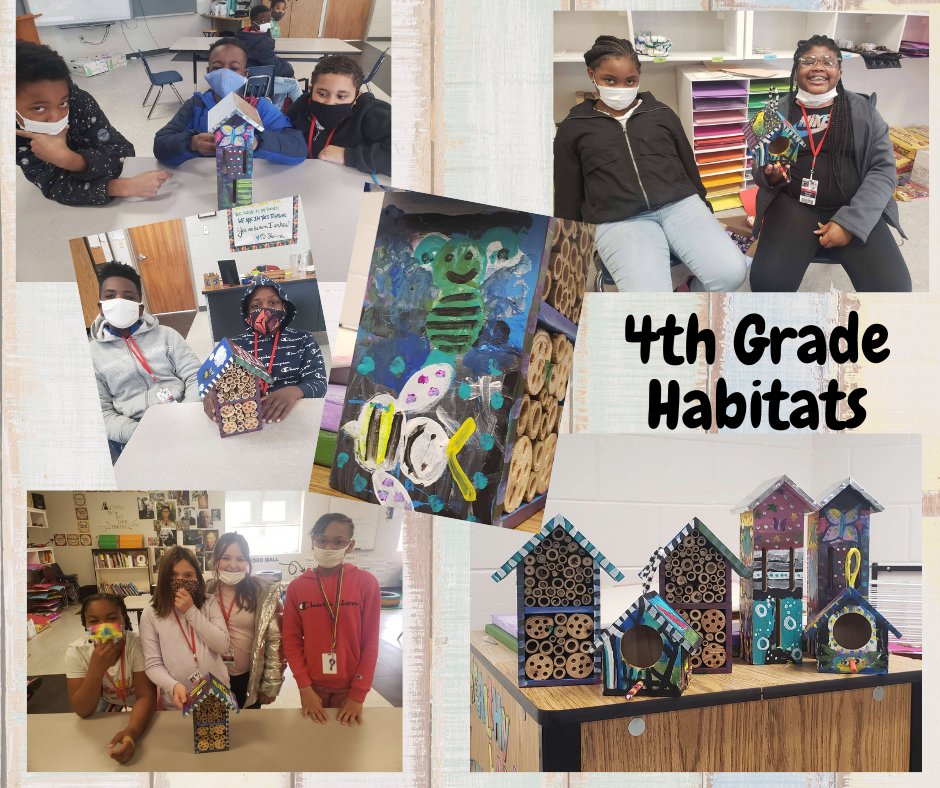 Can't wait for the big reveal on Friday! The vpa flower garden is coming together!!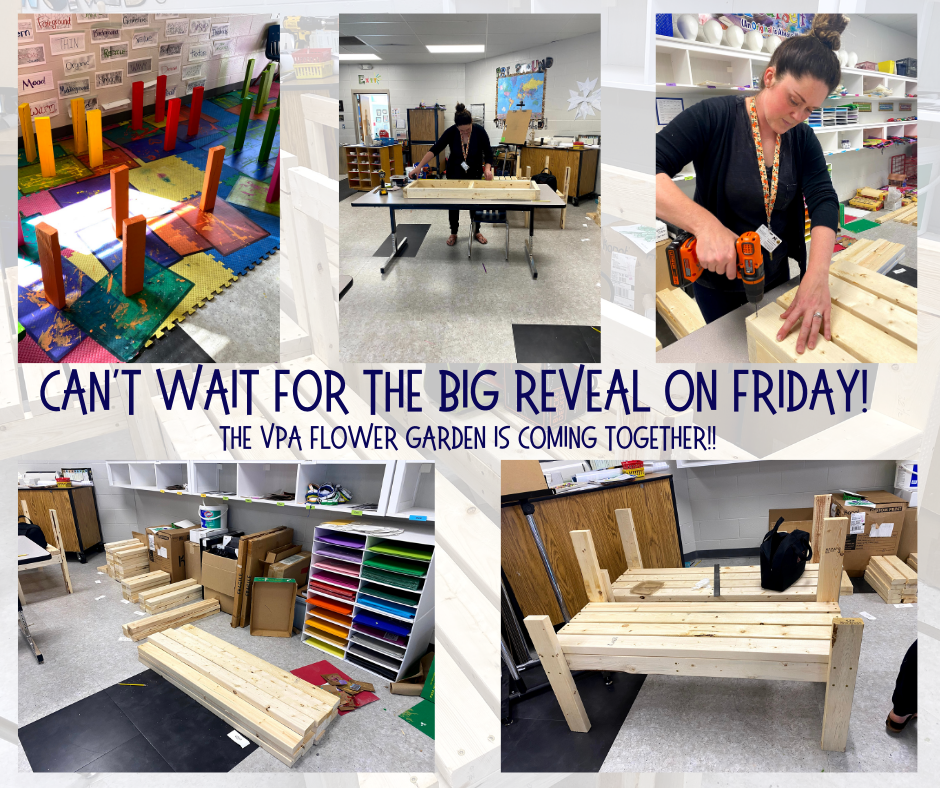 VPA GT students researched ways to collect rain water to use as a resource in our Flower Garden. They collected information about how to tap into the gutter system and direct the collected water into a barrel. students decorated the barrel with a koi pond design. They will install the barrel by stacking it on cinder blocks and drill a spigot attachment for future VPA gardeners!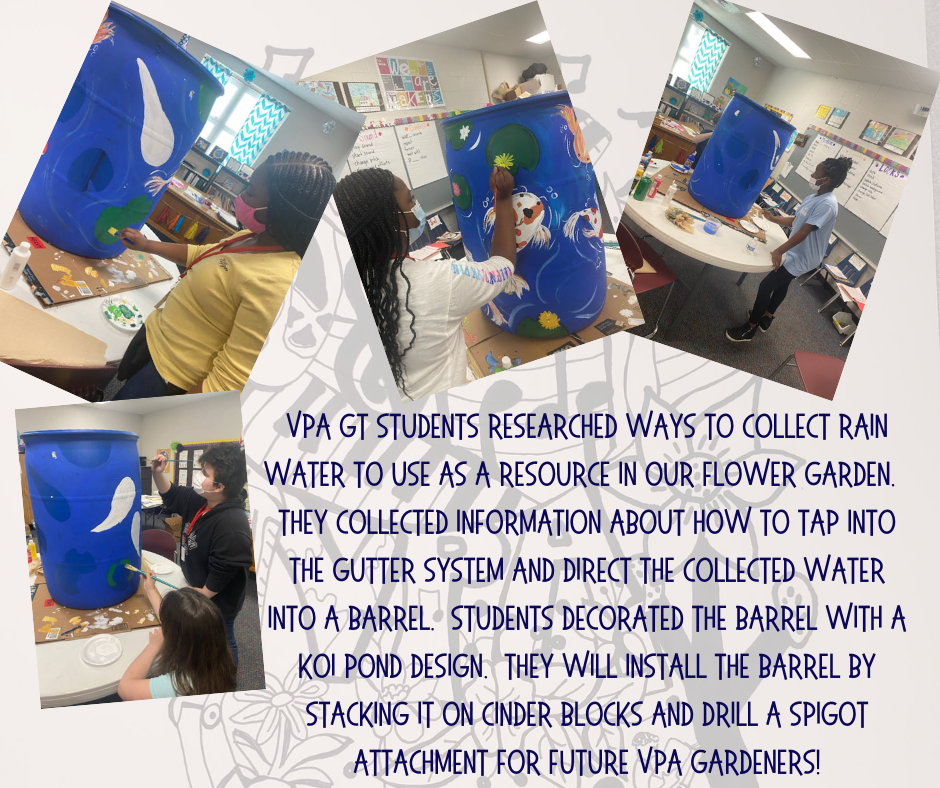 Thank you Tractor Supply for the donation of bird seed and a bird feeder. Our students will be able to enjoy watching the birds visit our flower garden.

Marion Patriot Volleyball Tryouts will be held on the following dates: Sr. High (current 9th-11th-grade girls) – Sunday, April 25, 2-4 p.m. Jr. High (current 7th- & 8th-grade girls) – Monday-Wednesday, April 26-28, 2:30-4:30 p.m. 7th Grade (current 6th-grade girls) -- Monday-Wednesday, April 26-28, 9 a.m.-noon. To sign up for tryouts, use this link:
https://forms.gle/KGenju2Hc3pKMZec9
You must have a current physical. Physical information is below. All tryouts are in the VB gym. All tryouts are closed. Only girls participating and coaches allowed. If you have any questions, please contact one of the following: 7th Grade: Coach Norton,
knorton@msd3.org
Jr. High: Coach Sislo,
lsislo@msd3.org
Sr. High: Coach Beasley,
lbeasley@msd3.org
With the school and local clinics offering athletic physicals on the days listed below, we are cancelling Tuesday (4/20) & Thursday (4/22) night sessions we previously had scheduled for girls trying out for volleyball. You can still go to Vital Wellness the week of April 19-23, anytime between 8 a.m. and 5 pm, for a free physical. We ask that you please get there before 4:45 pm. Students may receive a free athletic physical at school on the following dates: Wednesday, April 21 (8:30-11:00)- grades 9-11 baseball & softball Thursday, April 22 (8:30-11:00)- grades 9-11 soccer, golf, tennis, & cheer Friday, April 23 (8:30-11:00)- grades 9-11 football Friday, April 23 (12:30-3:00) PATRIOT ARENA- grades 9-11 football, basketball, track, any athlete that missed prior opportunities for physical Consent forms and athletic physical forms are available in each school office. Students may also pick up a form from coaches. Other opportunities for physicals: Coast To Coast Medical in West Memphis: Free physicals available from 10 a.m.- 5 p.m. any day from April 12-23. Marion Minor Medical: Free physicals available from 10 a.m.- 5 p.m. any day from April 12-23. Community Family Medical: Free physicals available from 10 a.m,-noon any day from April 12-23.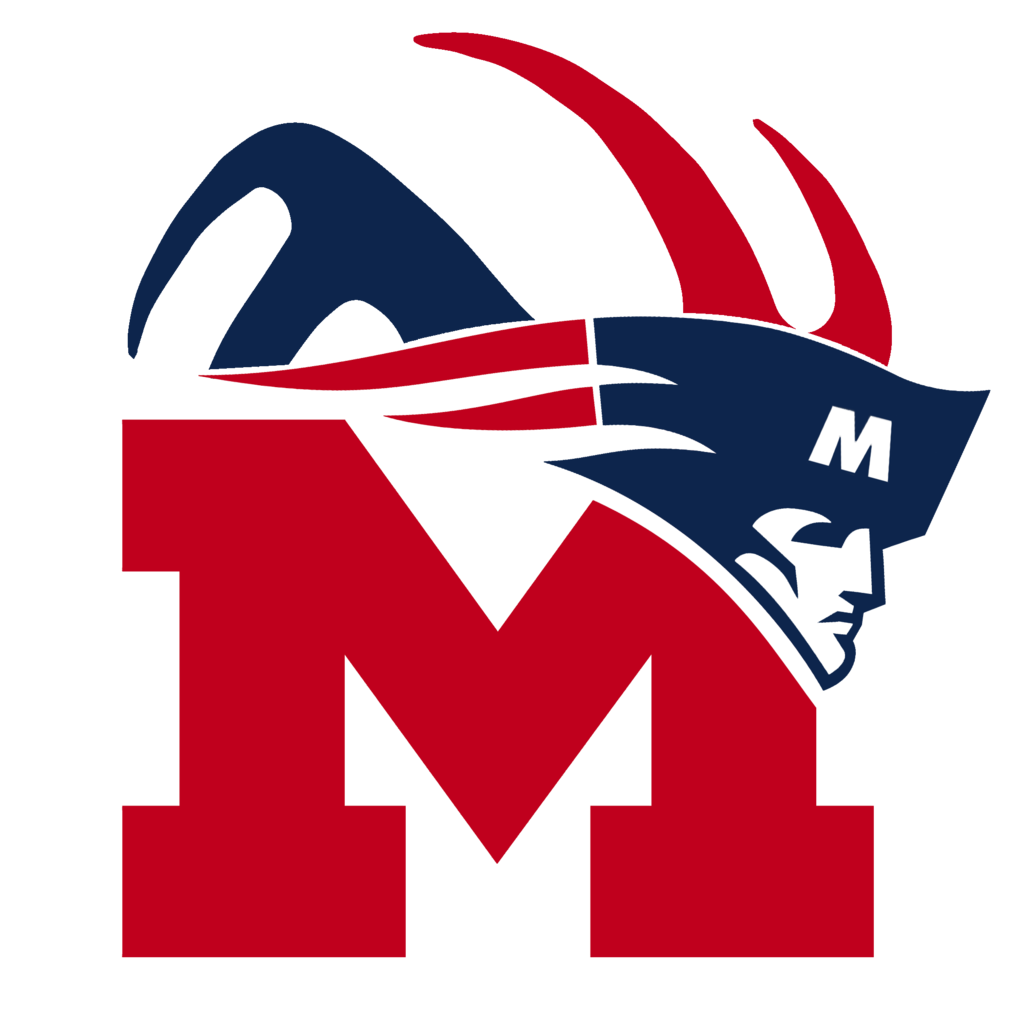 VPA held a Student T-shirt design contest to raise money for the garden projects. Fifth grader Allyson Jackson was the winner! Funds raised help to pay for butterfly houses, bee houses, bird houses, bird feeders, mosaic tiles & cement for stepping stones, landscaping materials, plants, wood benches, etc.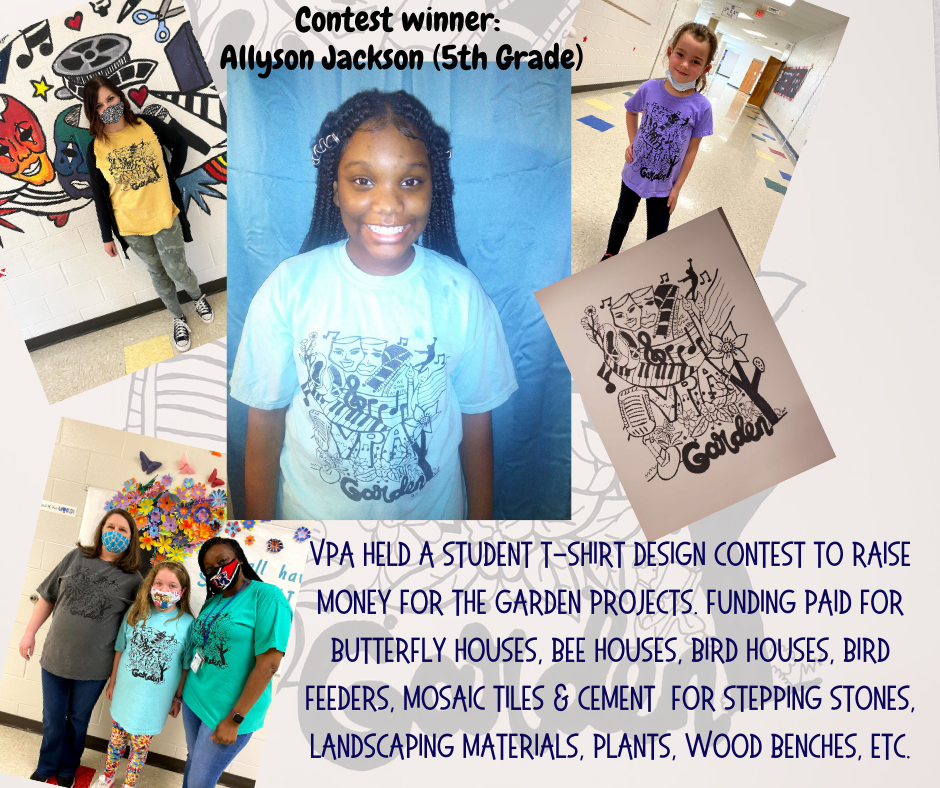 Thank you JJs Plant House for the seed donation. We are excited to see all the beautiful flowers growing in our flower garden.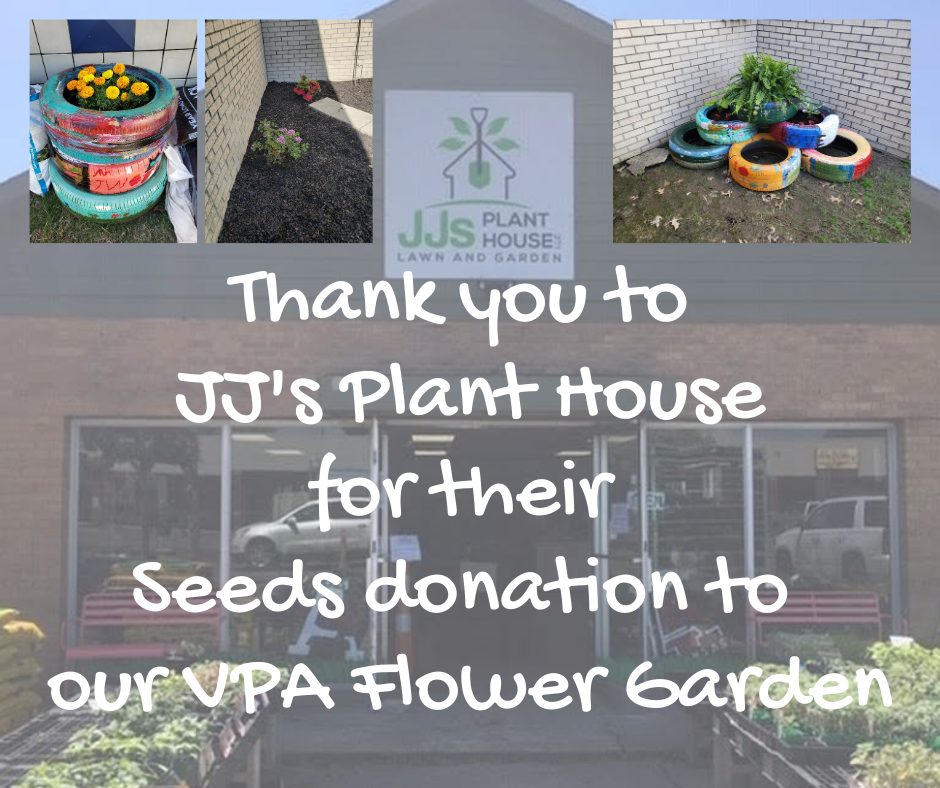 Thank you to Davison Motorsports and Automotive for donating tires for our 5th grade project. Tire planters! They really make our garden bright.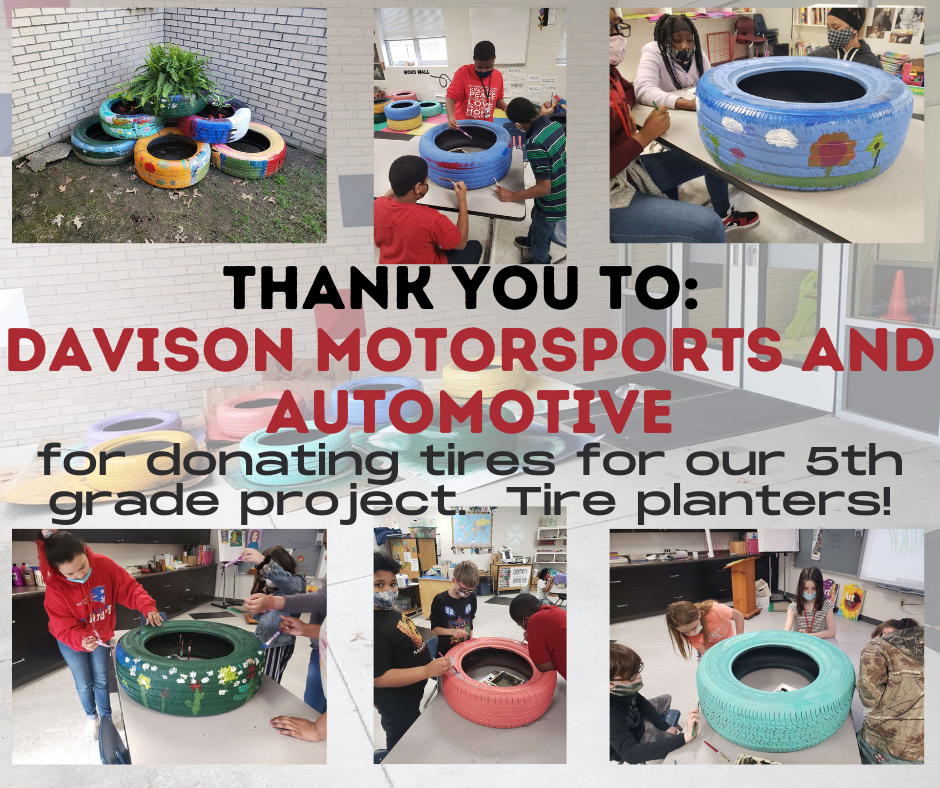 Razorback Concrete donated river rock to our VPA Garden. Kindergarten, 1st grade and 2nd grade students had so much fun painting the rocks for the garden.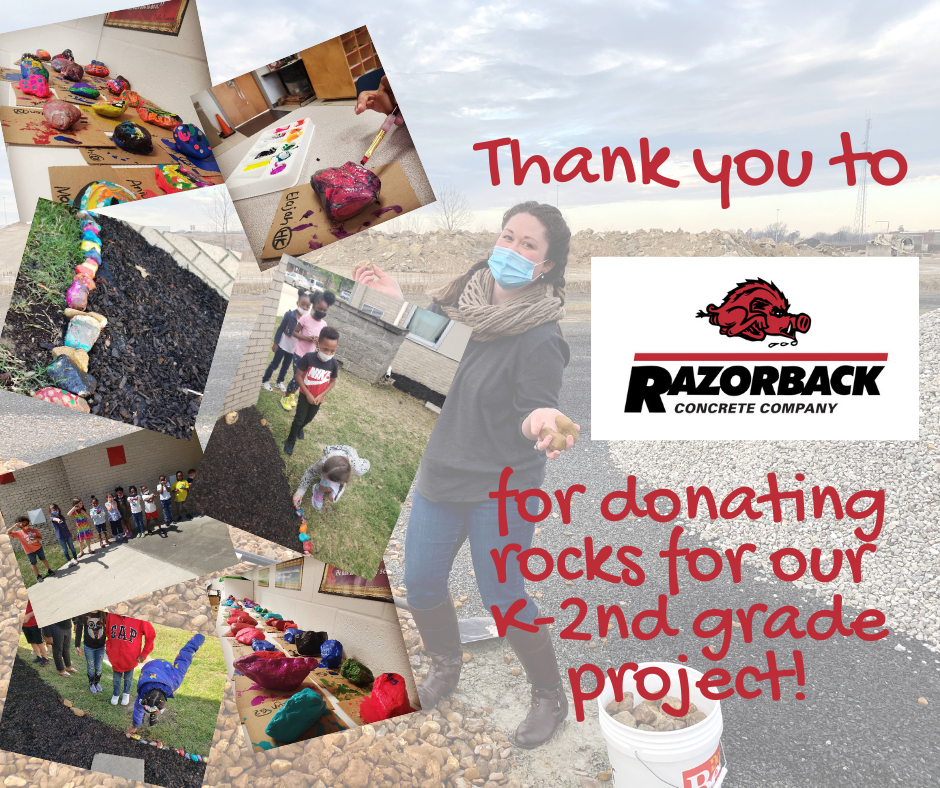 In collaboration with Delta Arts teaching artists, VPA students have been working on creating and constructing the VPA Flower Garden. The garden has officially become open for visitors and our entire campus community has the opportunity to enjoy this new space. Led by Mrs. Shumock, VPA visual arts teacher, students worked alongside teaching artists to create two murals in the garden - one featuring Arkansas wildflowers, one featuring a color representation of our trademark "VPA." Mrs. Shumock shared that the motivation behind the project was to, "create an inviting outdoor space where students can learn and grow. They can use the space to read, relax, or get hands on experience exploring the different types of plants and watching them grow, also." She continued by sharing that, "this project could not have been possible without the support of local businesses." Be on the lookout this week as we feature all of our generous sponsors, and be sure to check back on Friday for the big reveal as we give you an inside look into VPA Flower Garden.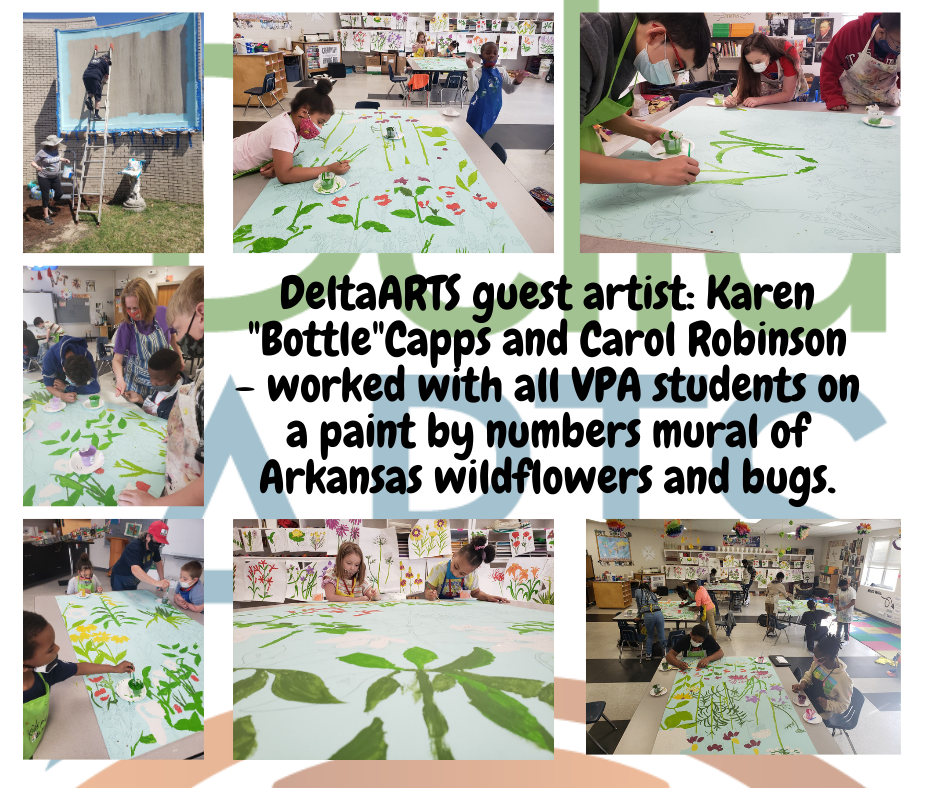 VPA Lost & Found 20-21: We have lots of things in our lost and found. Please look at the album and if you recognize one of the items have your student collect their jacket outside of the cafeteria. Please click the link to see the album:
http://bit.ly/20-21VPAlostandfound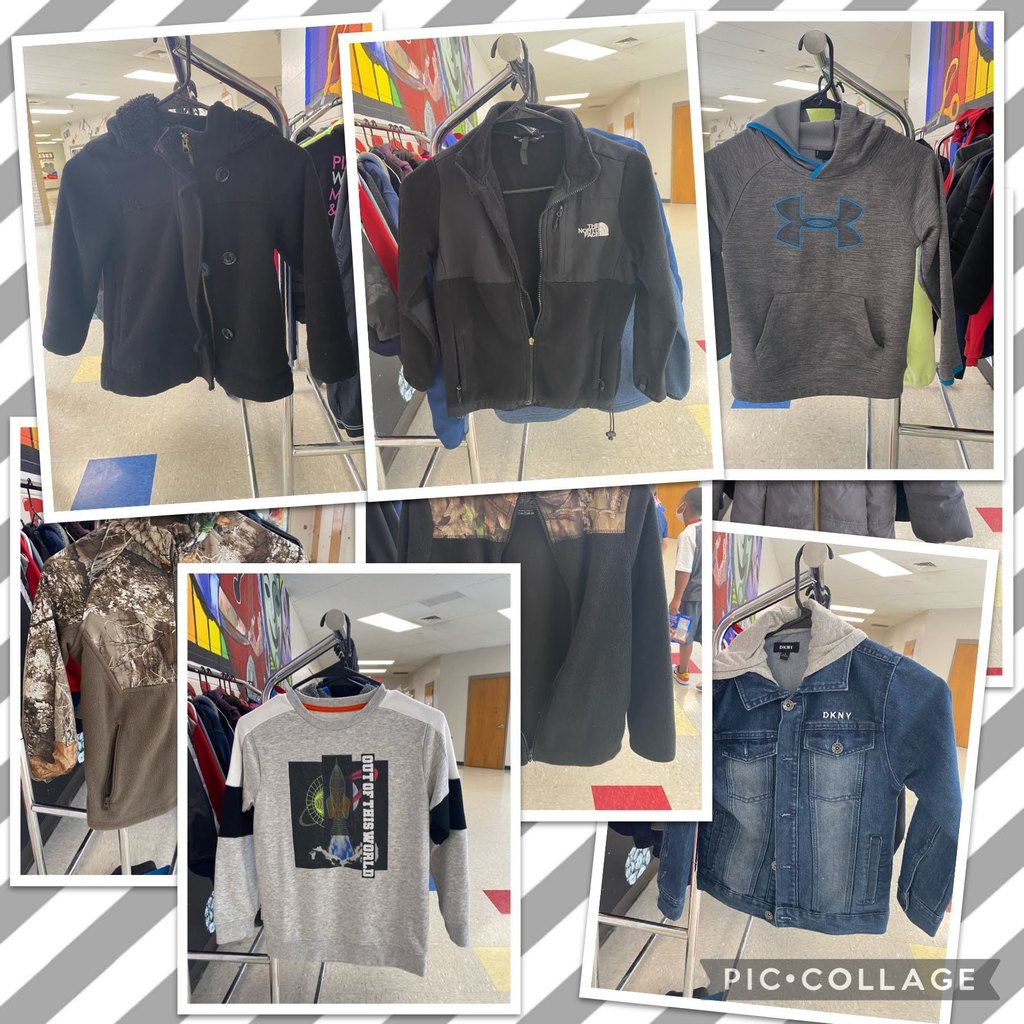 Mrs. Henson's class practiced chalk writing teen numbers in the beautiful sunshine yesterday!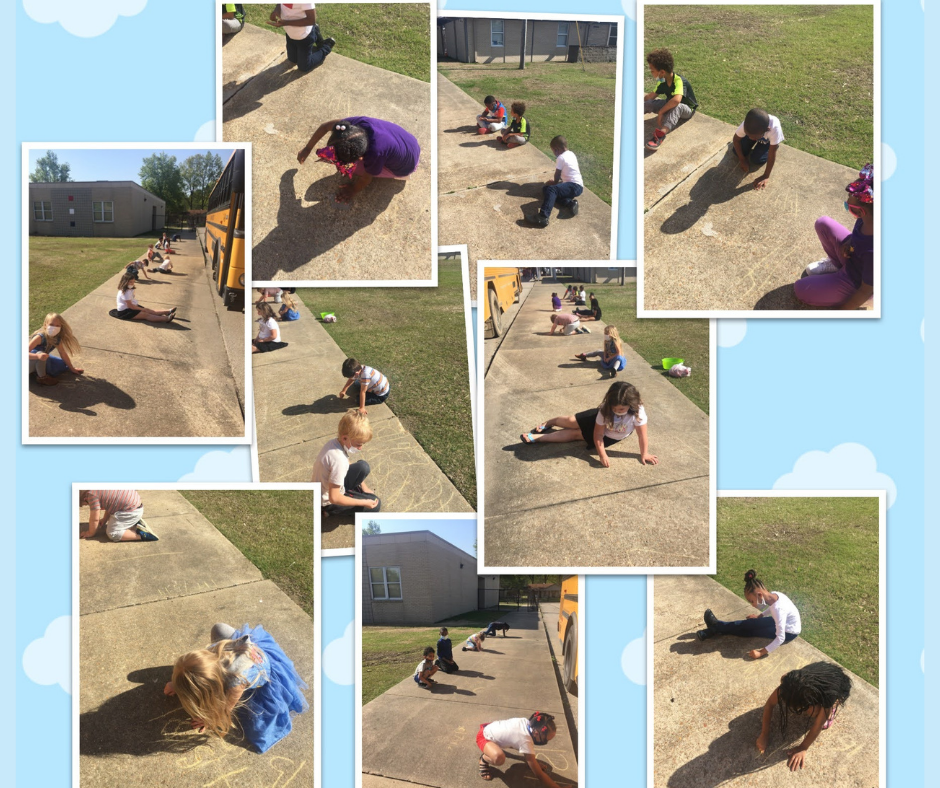 Ms. Jones 3rd grade had a great time doing chalk fractions on a number line!!